LegalZoom vs Incfile: If you are planning to form an LLC for your business, there are several options available that make this process simple and efficient. I spent hundreds of hours reviewing the best business formation services available and came up with LegalZoom and Incfile as two of the best.
My comprehensive LegalZoom vs Incfile review will help you make a decision between LegalZoom and Incfile for your LLC filing needs.
Bottom line
We spent a lot of time researching the best LLC services for business formation. We looked at pricing, features, and customer satisfaction. We found that LegalZoom and Incfile are among the top LLC formation services. See our methodology below for more details about how we reached this conclusion.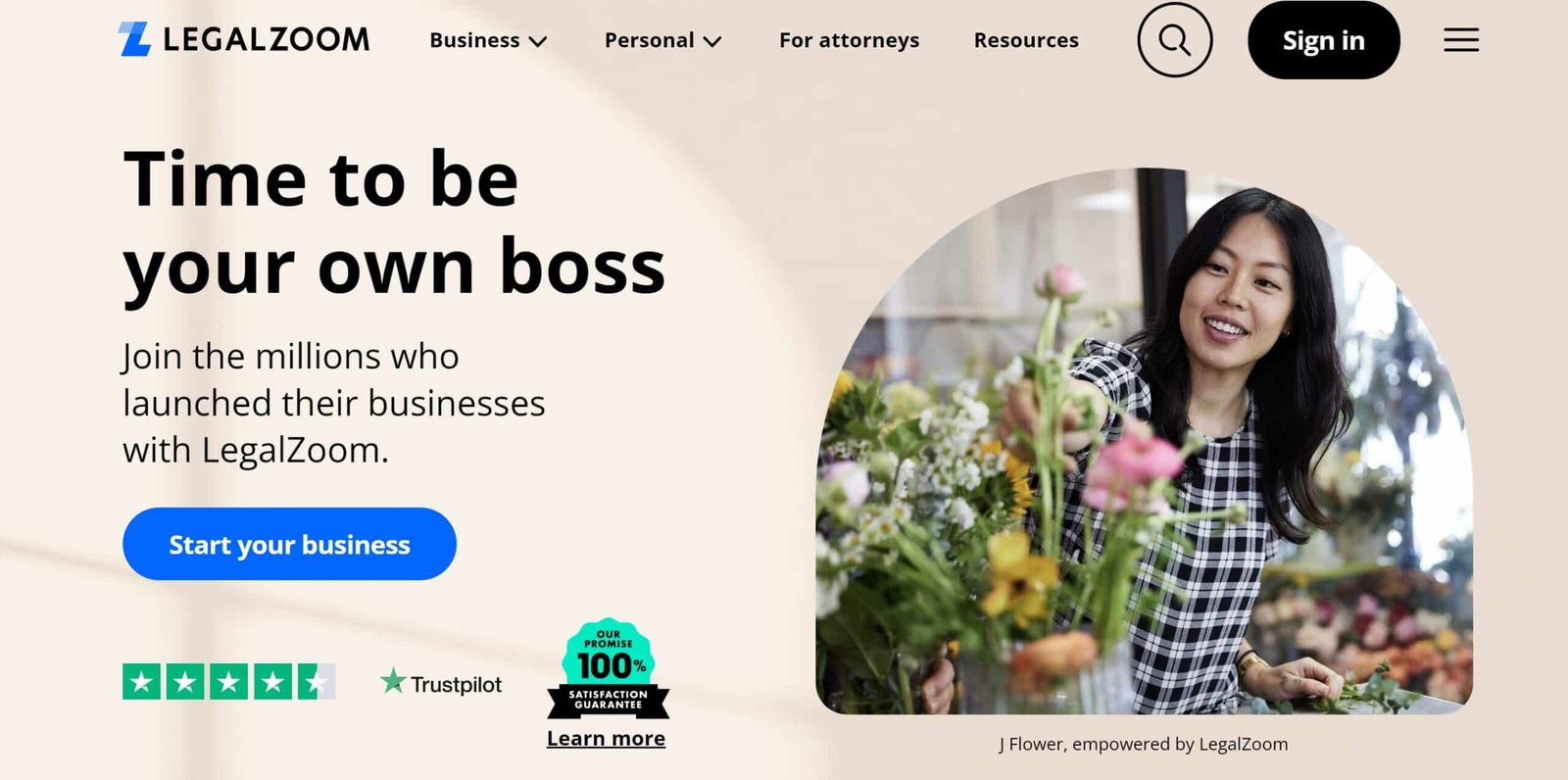 If you want a strong brand name and don't mind paying 2x the price, LegalZoom is a better option than Incfile. LegalZoom provides expert assistance, compliance, and a money-back satisfaction guarantee. These features are not available for Incfile at the moment.
LegalZoom and Incfile both have a 20-year history, but LegalZoom has access to more lawyers across the country.
If you want to save money, then Incfile is a better choice.
This allows it to draw on a wider range of resources. Although Incfile can be a reliable option for forming a limited liability company, LegalZoom's user interface is more intuitive.
If you want to save money and work with an experienced LLC service, then Incfile is a better choice.
Incfile, a Houston-based company, was established in 2004. It claims to have assisted more than 500,000 entrepreneurs in setting up and managing their businesses.
LegalZoom prides itself on helping you "get the legal help you need." The company has a much wider client base, having helped over processing time for each state, and offers the option to have your business formation expedited.
The filing state determines the expedited fee, which can range from $50 to $152. Incfile also offers unlimited business name searches so that you can ensure that your business name is unique.
How Incfile and LegalZoom Compare
| | Incfile | LegalZoom |
| --- | --- | --- |
| Starting Price | $0 plus state filing fees, then $149 plus state filing fees | $79 plus state filing fees |
| Legal Advice | Not offered | For added fee |
| Registered Agent | Yes, free for your first year | Yes, for $299 per year |
| Filing Binder | Included | Included |
| EIN Registration | Yes – $70 | Yes – $79 |
| Customer Support | Phone and email support, Monday through Friday, 9 a.m. to 6 p.m. CT | Phone and email support Monday through Friday, 5 a.m. to 7 p.m. PT, Saturday and Sunday, 7 a.m. to 4 p.m. PT |
One-year Registration Agent Free

Each LLC or corporation must have a registered administrator. This is an individual or entity that accepts tax and other legal documents on behalf of the company. Incfile is the registered agent for all business entities created through its website.

Register a Trademark

Incfile can help you protect your business by registering a trademark. Incfile's trademark registration package includes a thorough search of existing trademarks, access to legal counsel, and the preparation and filing of a trademark application.

EIN, IRS Paperwork

To be able open bank accounts for businesses and hire employees, companies need a nine-digit EIN (also known as a tax identification number). Incfile can get the EIN and any other paperwork from the IRS. However, it is important to remember that this service is not part of the company's free plan. (See plan charts below).

Templates

Incfile contains important documents that you might need to run your business. These include an operating agreement and bank resolutions. A banking resolution allows you to open a bank and manage it under your company's name. An operating agreement describes your business's rules and regulations.

Lifetime Company Notifications

Incfile's lifetime company alert feature with courtesy email reminders to inform you of upcoming filing requirements in your state. This feature is great for entrepreneurs as it takes away the stress of keeping track of deadlines, which can help them to stay on top of the law.

Online Access Dashboard

With the Incfile Business Dashboard tool you streamline all your business startup needs in one place. Here you will find all your business documents, as well as up-to-date order statuses. You can also get reminders about compliance deadlines. This means that you won't have to search through your filing cabinets or computer for documents. It is something every entrepreneur should be excited about.

Customer Support

Incfile provides phone support to clients Monday through Friday, 9 a.m. – 6 p.m. Central Standard Time. Incfile's client support request form on its website assures customers that someone will respond "as quickly as possible" to all submitted queries. Incfile Platinum and Gold clients receive unlimited telephone and email support.

Email Setup and Business Website

Incfile has partnered with Xoopah, a website hosting company (formerly SnapWeb), to offer domain names and email addresses to clients. This feature is included in Incfile's Platinum membership fee.

Resource Blog

Incfile provides resources to help you build your business. Incfile's blog is full of great resources for entrepreneurs and covers topics ranging from popular business industry trends to email marketing tips. You can even find information about how to fill out certain forms.
LegalZoom Features

Various Formation Services

LegalZoom offers business formation services beyond LLC filing. Entrepreneurs can also file a corporation or nonprofit through the online portal. Whatever your choice, LegalZoom agents will handle all documents necessary to form your company, including the articles.

Name Check, Business Filing

LegalZoom representatives will help you complete the business formation paperwork. They will also file it correctly for you.

LLC Guide

After your LegalZoom LLC has been filed, they will provide step–by–step instructions on how to go through your LLC documents and get your company started.

Unlimited Customer Support

Phone support is available 7 days a week by LegalZoom agents (Monday to Friday, 7 a.m. – 9 p.m. PST; weekends, 9 a.m. – 6 p.m. You can also submit a question via the website. Agents will respond by email "as quickly as possible".
Incfile vs. LegalZoom Plan Comparisons
Incfile and LegalZoom offer packages with a variety of add-ons. LegalZoom has three pricing levels: Standard, Express Gold, and Economy. LegalZoom has begun to experiment with pricing and packages. options could vary as a result.
Incfile offers Silver and Gold packages, as well as Platinum packages. The Silver package is $0 and includes state filing fees. Incfile also offers a free registered agent service for the first year.
Incfile vs. LegalZoom Reviews
Incfile LLC and LegalZoom LLC have mostly positive customer reviews across all platforms. Shopper Approved, Trustpilot.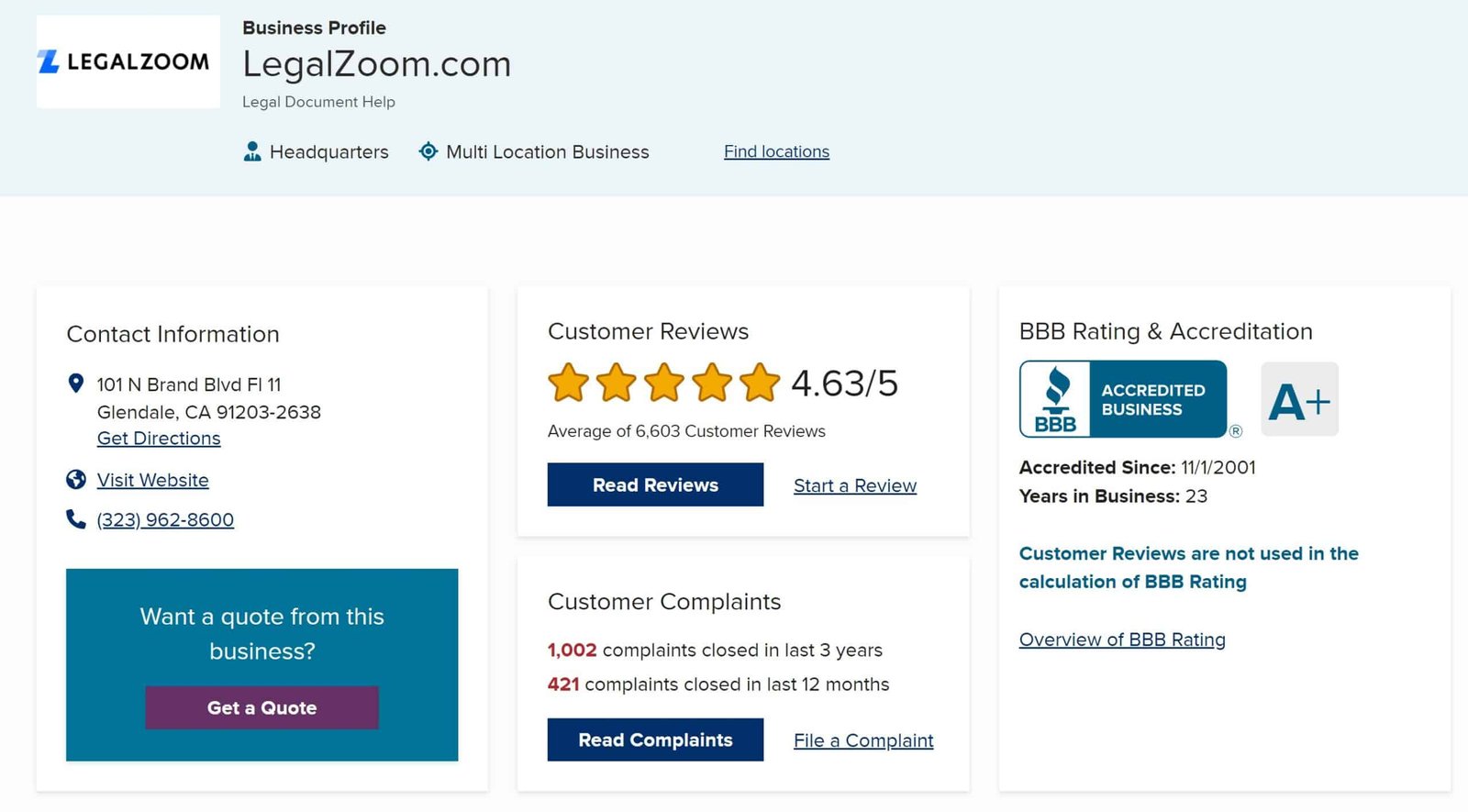 We used the Better Business Bureau as a rating and accreditation site in my research. Accreditation on this site is paid for by companies. Better Business Bureau (BBB), LegalZoom holds a score of 4.65 stars from customers on that site. Incfile on BBB holds a score of 4.53 out of 5 stars from its customers.
Incfile received positive reviews from customers who praised the company's transparency pricing, affordability, and ease of use. However, critics claimed that customer service could have been improved and that promises were not kept.
The positive LegalZoom LLC reviews were highly praised for their easy-to-understand and helpful services, as well as the great customer service. However, critics claimed they were incorrectly charged for services that they did not receive or were not authorized to.
I reached out to LegalZoom and Incfile for comments on the critiques but didn't hear back.
LegalZoom vs. Incfile: Which one do we recommend?
LegalZoom and Incfile are both well-respected names in online legal services. We are confident that either of these companies could help you to form your LLC. Your ultimate decision between Incfile and LegalZoom will be based on the most important things to you and your company.

You Should Consider Infilfiling If:

If you are looking to start a business, you will need a registered agent.
Are you looking for an affordable company to form LLC?
It doesn't take a lot of legal assistance.
Incfile's complete LLC formation service for the price compared to LegalZoom.
Comparing basic plans, LegalZoom's Economy plan is $79 plus the State fee and promises a 30-day filing deadline, while Incfile's Silver plan offers next-business-day filing. LegalZoom's $79 price does not include a registered attorney.
Customers will need to add one for an additional $299 per year. Incfile's Silver plan, however, includes an agent for no additional cost the first year. Finally, Incfile will charge $99 for an Operating Agreement with LegalZoom, but Incfile does not charge an additional fee for this agreement.
If you are looking to start a business, but don't need any services beyond a registered agent and an operating agreement, Incfile LLC may be the best option.

LegalZoom Should Be Considered If:

You foresee needing regular legal help
Need help with legal forms? Or are you looking for contact templates?
Copyright and patent filing assistance are required
You are looking for a service with a money-back guarantee
LegalZoom LLC package does offer certain services that Incfile does not. These services include legal help and forms. LegalZoom's monthly legal plan, entrepreneurs have access to an attorney for 30-minute phone consultations, document reviews, and annual legal compliance check-ups.
LegalZoom has more than 150 legal forms that clients can tailor to their business needs. Incfile offers only document assistance for starting a business such as an operating agreement or banking resolutions.
Want to know more about the differences between these services and their competitors? Check out our comparisons:
My Methodology
I created a comprehensive rating system for ZenBusiness vs. LegalZoom to help consumers understand the importance of accurate and objective information.
To grade both companies on a variety of ranking factors, we collected data from both service providers. Based on these factors, we came up with an overall rating for each provider.
Features. Each package's features, add-ons, and processing times.
Value for Money. It's not just about the price, but also the value of the upsells and features offered.
Customer service. What to do if you need help and how to get it when you need it.
User-friendliness. Was it easy to navigate? Did all features and the formation process make sense? Was it difficult to grasp without explanations?
Customer reviews. Customer reviews from trusted business review platforms such as Trustpilot or Better Business Bureau.
We hope that this detailed comparison will help you make an informed decision about Incfile vs. LegalZoom regarding your LLC formation needs.
Business808, a renowned consulting organization that aids startups in scaling and growing, is led by Andy Brooks as Editor-in-Chief.
Andy has over 12 years of consulting experience and is a pro at creating and managing profitable businesses. He has experience working with several LLCs and Registered Agent services and has a degree in business management. Andy enjoys providing useful information for Business808.
In addition to writing for Business808, Andy is a well-known author and speaker, and an active contributor to several online business publications, imparting his knowledge on how to grow an LLC.